The Postcard as Subject
The postcard-style technique made its way into other compositions.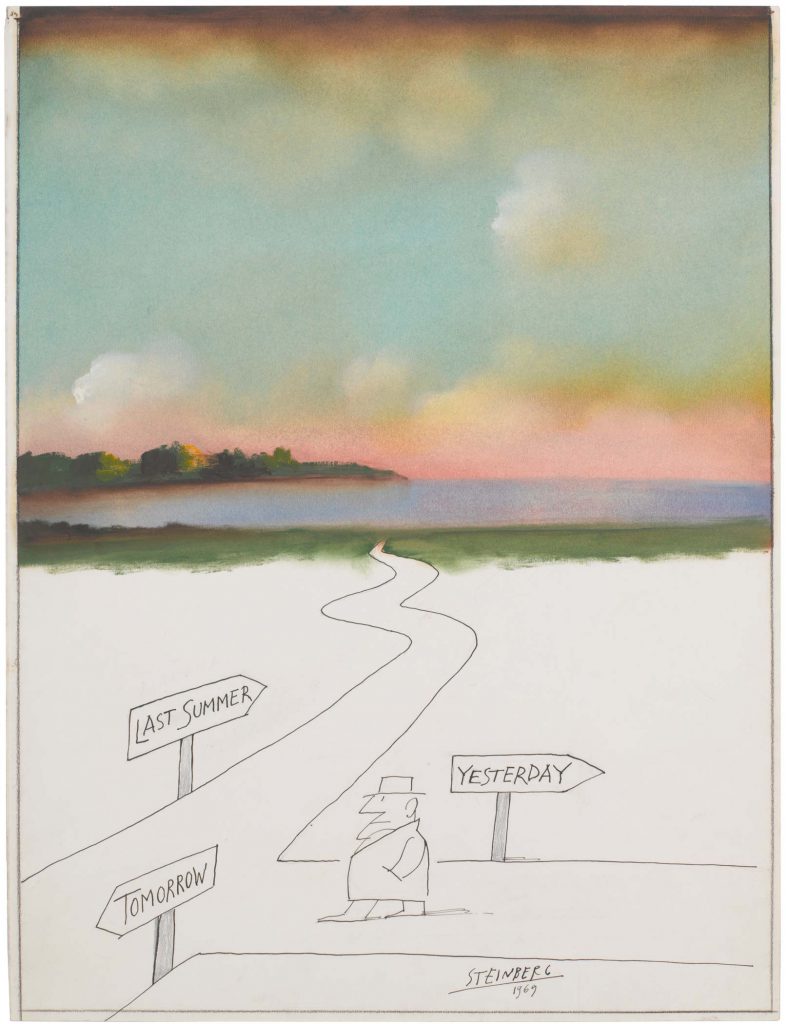 And within a few years, the postcard itself became an independent subject. Steinberg treated his collection of postcards, accumulated during a lifetime of travels, as a pre-given iconography of chamber of commerce promotions. Cities, corporations, and businesses define themselves through selected images of their architecture and monuments, usually photographed in stark frontality or dramatically receding perspective. To Steinberg, such souvenir postcards comprised a separate universe of imagery, which he then transformed by simplifying sites and architectural details, while filling the streets with cartoonish vehicles and pedestrians. These drawings are not about the sites, but about a form of pictorial posturing which, transmitted through the medium of postcards, fosters a pseudo-reality.63
Even life on the streets lends itself to the postcard format, whether rural America or New York City's Lexington Avenue.
And in a series of drawings of the later 1980s, Steinberg revisited Southern California. Whereas his trip to Los Angeles in 1950 had yielded waggish black-and-white takes on the region's flashy ostentations and bizarreries, he now set La La Land in a brightly colored comic book world of quasi-geometric trees and French-curve clouds.