1947
Acquires first camera.
Meets photographer Walker Evans, whose photographs of unheralded American scenes encourage ST's own interest in small-town architecture and local American types.
Provides cover drawing for libretto and score for his friend Gian Carlo Menotti's comic opera The Telephone, which had opened at the Heckscher Theater, New York, in February, with an ST backdrop.
April, goes to Mexico City to meet Hedda, who is traveling with Mexican artist Miguel Covarrubias and others.
May, goes to Cincinnati to see the new Terrace Plaza Hotel, where he has been commissioned to paint a mural for the Skyline Dining Room. Designed by Skidmore, Owings, and Merrill, the building is the first International Style hotel in the US. Other art commissions go to Joan Miró and Alexander Calder.
June-September, he and Hedda spend the summer in East Jamaica, Vermont; visited by Tino and Ruth Nivola and Henri Cartier-Bresson.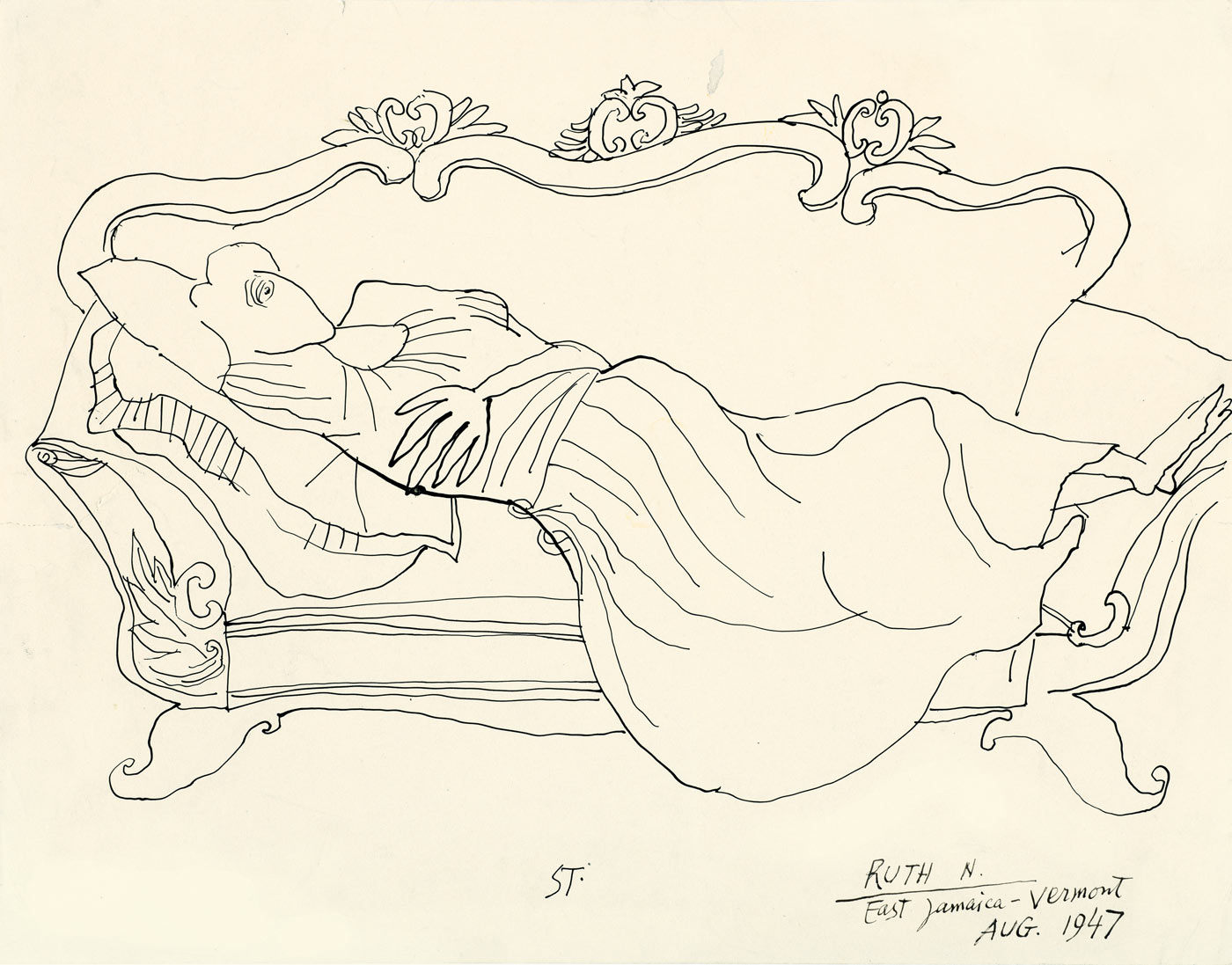 July, breaks vacation to go to New York and supervise the execution of a mural for the 7th floor of the Bonwit Teller department store, enlarged from his drawings. "I'm not executing it myself," he tells Aldo Buzzi. "There's an army of hooligans who crane their necks on the scaffolding, in this heat, copying it on the wall." At some later point, the mural, which depicted equestrian scenes, is destroyed.
October-early December, working on Cincinnati mural. The huge oil-on-canvas panels of Cincinnati streets, architecture, and people are executed in the studio of his friend, LIFE photographer Gjon Mili.